Dr.Smt.S.Divyasena has to her credit a number of Bharatanatyam & Kuchipudi group presentations in various prestigious festivals all over India and abroad. To name a few are:
Doordharshan Kendra Since 1988

Performer in Taj Groups Since 1989

South Africa Tour 1991

Mahamariamman Koil (Bangkok) 1994, 1995 & 2000

Won Gold Medal at Yuva Utsav – National level 1996

Singapore Tour 1996

'Kuchipudi Nrityotsav' conducted by Sangita Natak Academy of
Delhi and Department of culture, Govt., of Andhra Pradesh
'Ugadi Puraskar' Chennai 1997

'Spirit of Freedom' Chennai, Hyderabad 1997

'Nrityakala Bharathi' – National Level Title award and gold medal given by Samskara Bharathi, Hyderabad 1997

'Deekshidar Day' – Indian fine Arts, Chennai 1997 & 1998

Solo performance in Mamallapuram Dance Festival

Department of Tourism, Tamil Nadu. 1999, 2000,2009,2010,2011

Choreographed and performed Dance Drama 'Krishna Leela
in France (Re – Union) with 80 Students of France 1999
Choreographed and performed 'Hanuman Chalisa' in London 1999

Contemporary presentation 'Vandematharam 2000' 2000

Luxemburg – Food and Dance Festival at Le Royal Hotel 2001

Performed in leading TV Channels – Sun TV, Jaya, Raj, Vijay

"Semozhli Maanadu"- Coimbatore 2010

"Thanjai Priya Koil 1000th Year Dance Festival" – Chidambaram 2010

"Delhi Day Celebrations" – Festival of India at Dilli Haat, INA 2011

"Konark Dance Festival" 2011

"Indian Dance Alliance"- Chennai

"Natyanjali" – Chidambaram, Dance Festival 2004, 2006, 2011,2014

NCPA's Mudra Dance Week 2011

Cleveland Thyagaraja Festival, USA 2014, 2017,2019

Nishagandhi Festival, Kerala 2014

Performed in Balasaraswathi 100th Birthday Celebration, Delhi 2019
As a Teacher
Managing Director of Divyanjali dance school 

Guest Faculty at the University of Madras and Christ University

Assistant Professor at the University of SiliconAndhra

Dance Teacher under RASA, Chennai 1994 – 1995

Dance Teacher Vipanchee, Chennai 1994 to 1996

Dance Teacher, Sivan Arts Academy of Papanasam Sivam 1998

Senior Dance Teacher at Kalpakkam Dance School 2000 – 2007
Besides being an expert Mridangam artist, he is equally proficient in Pakwaj, Nattuvangam and Rhythm composing. He being a specialist in playing for the Bharatanatyam and Kuchipudi concerts is the most sought after Mridangam artist who has accompanied various artists for over 25 years. His profound experience in the field has helped him gain accolades world-wide. Since 1993 he has been extensively travelling to all major countries across the globe among to more than 85 tours abroad around 20 countries. He also has to his credit of working in major dance companies in the USA.
He also works in creative space , made tattukazhi , etc (we can explore a bit in case required)
He has also published book on Taalam , recently released during annual day, we could get information on the same.
As a Choreographer
Divyasena has composed and presented several solo and group dance productions, all over India and abroad, which have earned her high critical acclaims.
Thirumurugaatrupadai – 2019 

Nrithya Nataka Mala – USA Tour, 2018

Shiva Sakthi Margam – Choosing unique songs in praise of Shiva and Shakti – 2018

Rumani Vivaham – Dance prodcuiton for Cleveland Tyagaraja Festival, USA, 2017.

Shakthi Vaibhavam – 2017

Dasavatharam – 2016

Annamaya Navarasa Nrithyamala – Choosing unique songs of composer Annamaya and incorporating as nine emotions. – 2016

Andal Vaibhavam – Dance production with the support of Tamil Nadu Iyal Isai Nataka 

Mandram, 2015

Nava Vidha Sambhandam(nine relationships connecting human and God) – Dance production funded by the Ministry of culture, New Delhi, 2014

Pannum Bharathamum highlighting the importance of Tamil literature

Laya Thrayam highlighting the three aspects of dance : Nritha. Nrithyam and 

Abhinaya

Nritya Maala

Thrayee : Jugalbandhi presentation 

Kutrala Kuravanji

Krishna Leela

Navarasa Naayagi

Ramayanam

Dashavatharam

Jathigalin Sangamam

Viswamitra

Raghavendra

Mohini Bhasmasura

Poorna Gnanam

Navagraha Nayagargal (About Nine Planets)

Pancha Bhutham

Hanuman Chalisa – Solo

Vandemataram

Sagarasangamam – for the Coast Guards of India
Outside the country Ventures 
She has toured and worked for schools abroad while choreographing several Thematic dance productions.
South Africa – 1991

Thailand – 1994,1995,1996,2000,2012 to 2106

Singapore – 1998,2013

Re-Union (France) – 1997, 1998,1999,2002,2004

Luxemburg – 2000

England(London) – 1999,2006

Australia – 2011, 2012, 2017

Sri Lanka – 2014

USA – 2014,2017,2018,2019

UK – 2017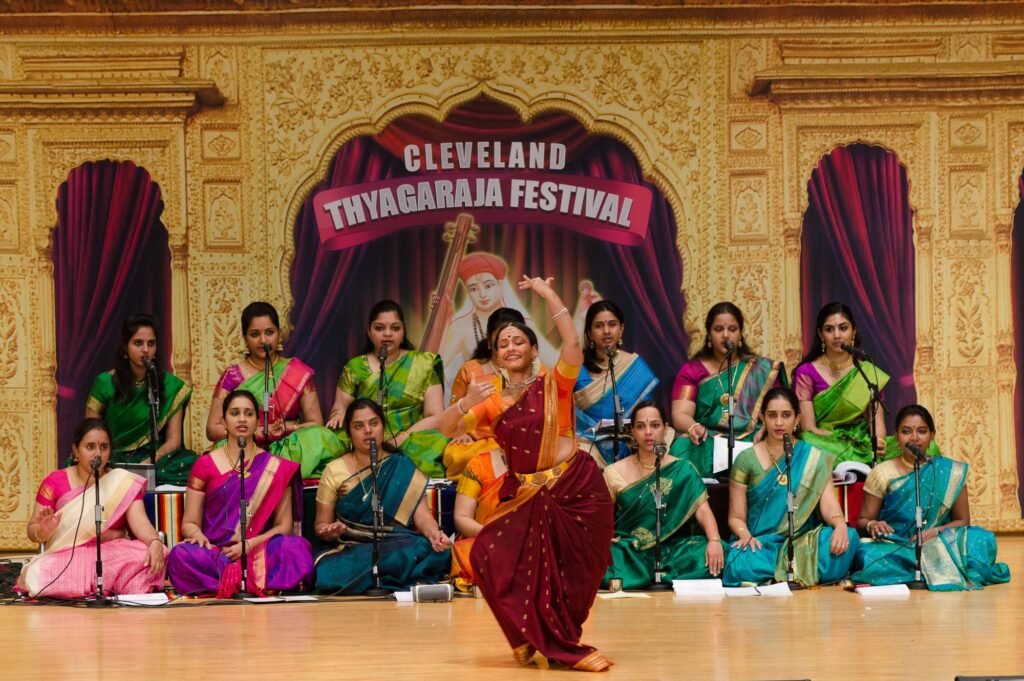 Awards and felicitations
Divyasena is the recipient of several awards and honors felicitating her skills as a performer, choreographer and nattuvanar. Some of them include – 
Nritya kala Bharathi by Samskara Bharathi,Hyderabad 

Yuva Kala Bharathi by Bharat Kalachar,Chennai 

Natyacharya,Indian Fine Arts,Chennai(twice) 

Nritya Kalaivani by Nrityanjali Trust,Chennai 

Gold medal at the yuva utsav,West Bengal for a Kuchipudi performance 

Nritya Sadhana puraskar by Akhila Bharathiya Sanskritik Sangh,Pune 

Natya Mayuri by SSRPH Kala Peetam 

Natyakala Dharshini 

Guru Kishora Sundaram by Bharathanjali Trust,Chennai. 

'Mayura Nattuvanga Nanani' by Mayura Natyanjali trust 

Nadana Swaroopa Maamani

Narthaki Puraskar Award from AIDA association and Nrithyathi Kalakshetram at Bhilai, Raipur. 

Life time achievement award by AIDA, Bhilai.

Abhyasa Nritya Vardhini, Abhyasa Academy of Classical Dance

Sri Jayadev Rastriya Puraskar, 2022, Sri Jayadev Rastriya Samaroh

Sathyabhama Best teacher award 2022 by Nataraj Music and Dance Academy. 

Guru of the best dancer in the Spirit of Youth 2022, Music Academy.
Other Creative Endeavors include 
Divyasena conceptualized the idea of a thought-provoking book named "Essence & Essentials of Dance", as an eye-opener for all young learners and aspirants of Bharatanatyam.  
On the lines of the book, she also released an audio CD for Adavus.
Divyasena has choreographed Mallari, Kouthuvam, & Shabdam by extracting verses from Thevaram and Thiruppugazh, which was a unique attempt to exhibit the importance of Tamil Literature. This was titled as Thirumurai Sahitya Mallari, Thiruppugazh Kouthuvam and Thevara Shabdham. The credits for this go to:
 Concept & Dance composition- Smt S. Divyasena
Rhythm Composition – Sri .B.P.Haribabu
Resource – Oodhuvaar Sri Sankaranarayanan