Divyanjali Dance School is the brain child of Dr. S Divyasena
& was established in the year 1994.
Since it was established in 1994, the school has come a long way in producing number of dancers of remarkable talent and has earned itself a place among the best dance schools for training in Bharatanatyam in Chennai. The school to its credit inaugurated its own workspace in the year 2004 in presence of Smt. Chitra Visweswaran and Smt. Nandhini Ramani. 
What makes Divyanjali Unique ?
The well formulated syllabus that the school follows in imparting training, both in the theoretical and practical aspects of dance, has been carefully drafted by Dr.Smt.S.Divyasena, keeping in mind the requirements and abilities of students of various age groups. 
The prescribed syllabus has been published as a book "Essence and Essentials of Dance" compiled by Dr.Smt.S.Divyasena on 06.06.2006. Besides the practical training and the theoretical aspects, students of Divyanjali also receive a special focus on Laya, the rhythmical aspect of dance from Shri.B.P.Haribabu, a leading Percussionist. Abhinaya, the expressive aspect in Bharatanatyam, is imparted in the children by creatively engaging them in the teaching process.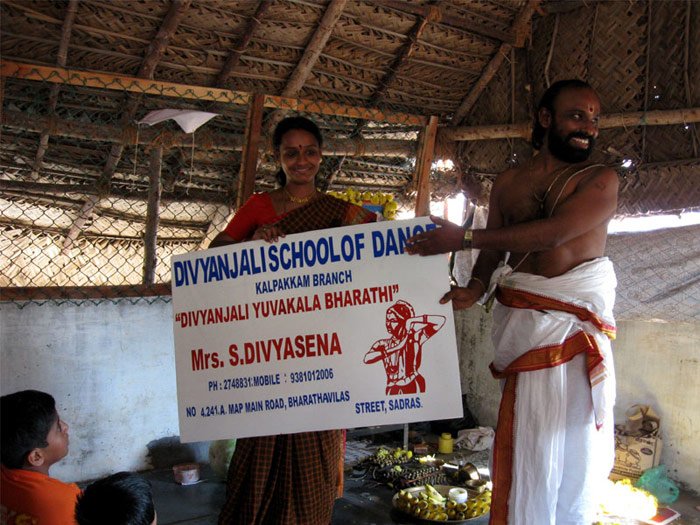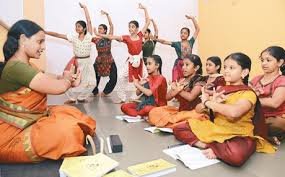 Perseverance Through Hard times
Divyanjali faced a huge set back in the year 2015 during Chennai floods. We consider our choreographies in digital format, library books and musical instruments as our treasure. It was disheartening to lose all our treasures in the flood when our entire workspace was filled with 7ft. water. 
However, Divyanjali did not lose hope and revived in fullest acceleration with the help and support from many institutions and legends such as: Smt. Chitra Visweswaran through ABHAI, Music Academy, Narada Gana Sabha, Shri. Nellai Kannan, Shri. C.V.Chandrasekar, Core members of Prayathnam group, Smt. Vasanthalakshmi Narasimhachari and Shri. Jaikishore Mosalikanti. A few more legends also extended their help and support whose identity has not been revealed based on their request. With the help of all these legends, Divyanjali is now fully equipped and has over 150 books for reference in its library contributed by Smt. Nandhini Ramani. Divyanjali will always stay grateful to all these noble hearts without whom the revival would have been much more difficult.
Divyanjali Dance School got registered as a Trust in the year 2011 and received grant from Government of India and Tamil Isai Sangam with the help of which Divyanjali produced couple of thematic productions "Nava vidha Sambandham" and "Andal Vaibhavam".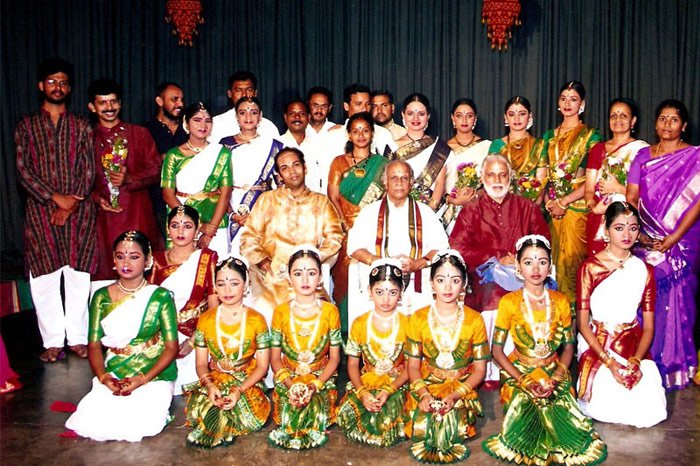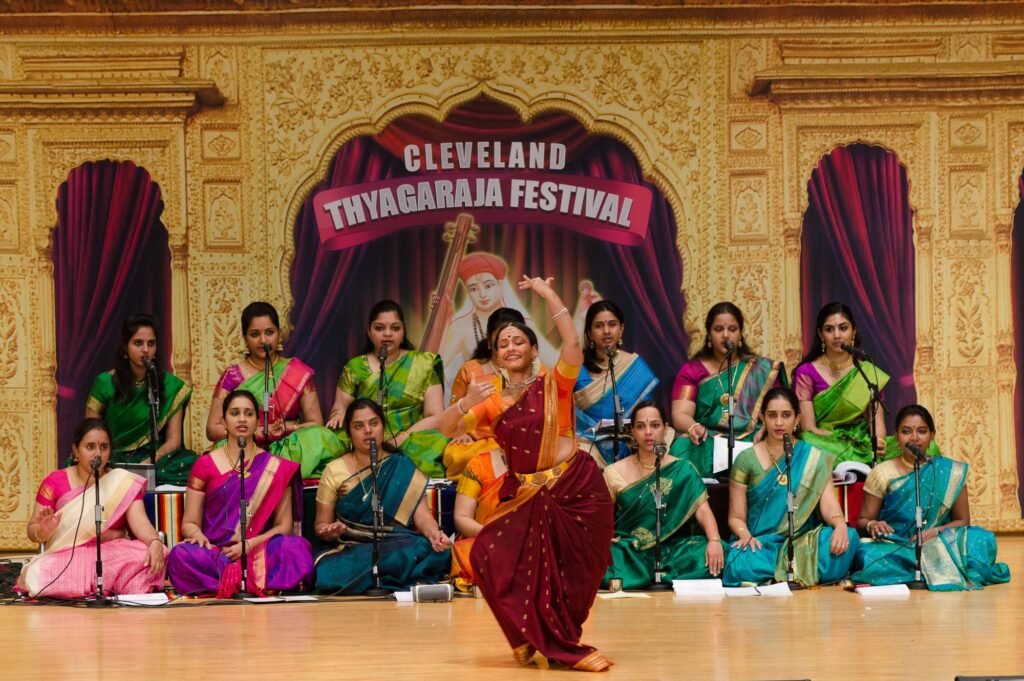 To organize dance festivals in cities and remote areas in order to develop and spread this divine form to all sectors of the society.
To provide annual scholarships for deserving artistes.
To organize programs for artistes to exhibit their talent and to present titles and cash awards to deserving junior and senior artists. 
To enlighten artistes upon the various nuances of dance through lecture demonstrations and workshops
To conduct intra and inter school dance competitions and encourage the winners by way of mementos, cash prizes etc. 
To organize educational trips to temples, museum, historic places etc to learn and appreciate various art forms.
To organize workshops in allied arts like yoga, kalari to help improve the physique of dancers. 
To develop rhythm sense in artistes by conducting Talam sessions.
To introduce new ideas and techniques to improve the creativity and choreography skills of artistes.
To enlighten students about stage aesthetics like stage décor, lighting, sound and costume design and makeup.
To provide learning materials and compilation of the workshop sessions to educate the students. 
To encourage deserving musicians besides dancers. 
To prepare students who wish to pursue a career in dance for their dance degree programs. 
To encourage the study of Bharathanatyam, musical instruments, Vedas, Thevaram, Thiruvasagam (Tamil and Sanskrit) literatures.