"When you dance, you connect with your innermost core and feel the joy of being alive."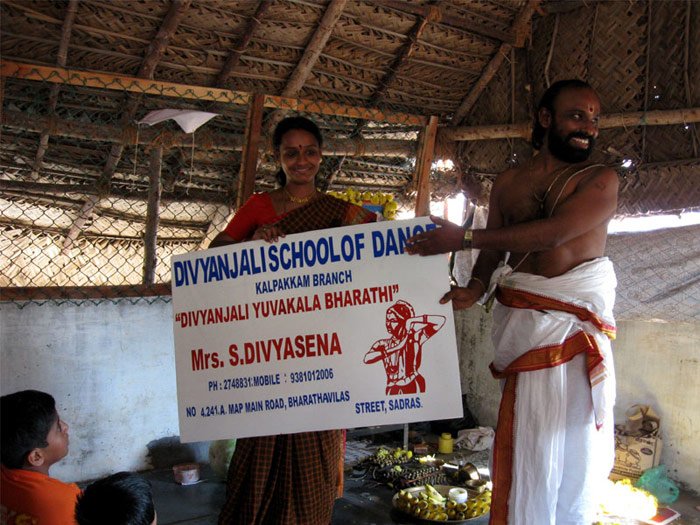 EVOLUTION OF DIVYANJALI
The Beginning:
Divyanjali Dance School was established in the year 1994 by Dr.Smt.S.Divyasena and since then the school has come a long way in producing number of dancers of remarkable talent and has earned itself a place among the best dance schools for training in Bharatanatyam in Chennai. The school to its credit inaugurated its own workspace in the year 2004 in presence of Smt. Chithra Visveshwaran and Smt. Nandhini Ramani. The well formulated syllabus that the school follows in imparting training, both in the theoretical and practical aspects of dance, has been carefully drafted by Dr.Smt.S.Divyasena, keeping in mind the requirements and abilities of students of various age groups. The prescribed syllabus has been published as a book "Essence and Essentials of Dance" compiled by Dr.Smt.S.Divyasena on 06.06.2006. Besides the practical training and the theoretical aspects, students of Divyanjali also receive a special focus on Laya, the rhythmical aspect of dance from Shri.B.P.Haribabu, a leading Percussionist. Abhinaya, the expressive aspect in Bharatanatyam, is imparted in the children by creatively engaging them in the teaching process.
A HUGE SET BACK AND STRONG COME BACK​
Divyanjali faced a huge set back in the year 2015 during Chennai floods. We consider our choreographies in digital format, library books and musical instruments as our treasure. It was disheartening to lose all our treasures in the flood when our entire workspace was filled with 7ft. water. However, Divyanjali did not lose hope and revived in fullest acceleration with the help and support from many institutions and legends such as:
Smt. Chithra Visveshwaran through ABHAI
Music Academy
Narada Gana Sabha
Shri. Nellai Kannan
Shri. C.V.Chandrasekar
Core members of Prayathnam group
Smt. Vasanthalakshmi Narasimhachari
Shri. Jaikishore Mosalikanti
Few more legends also extended their help and support whose identity has not been revealed based on request. With the help of all these legends, Divyanjali is now fully equipped and has over 150 books for reference in its library contributed by Smt. Nandhini Ramani. Divyanjali will always stay grateful to all these noble hearts without whom the revival would have been much more difficult.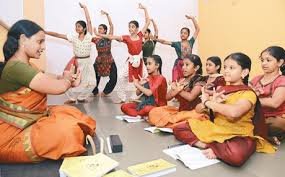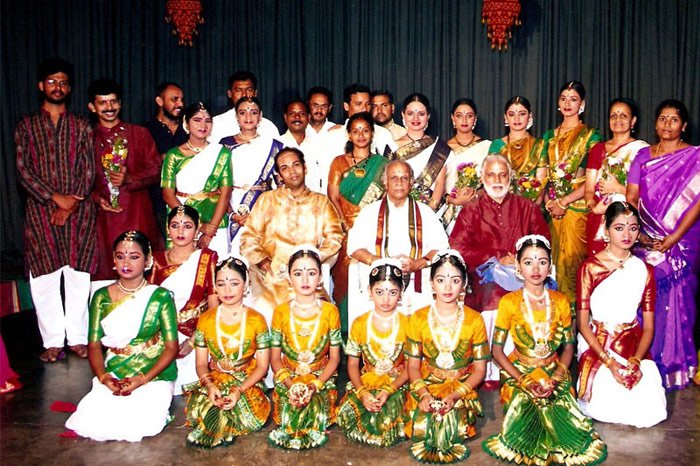 ACCOMPLISHMENTS​
Divyanjali Dance School got registered as a Trust in the year 2011 and received grant from Government of India and Tamil Isai Sangam with the help of which Divyanjali produced couple of thematic productions "Nava vidha Sambandham" and "Andal Vaibhavam".
Divyanjali Dance School has conducted 60 Arangetrams so far with the 50th Arangetram done in the year 2015 and the 60th in the year 2019. Dr.Smt.S.Divyasena has also conducted an Arangetram abroad.
Divyanjali's biggest asset are its students who have in turn won numerous laurels to the school.
They have become recipients of prestigious scholarships like the CCRT scholarship – instituted by the Govt. of India, Bharat Kalachar Scholarship, Iyal Isai Nataka Mandram Scholarship. They have also proved their mettle in various competitions conducted across India and abroad and won prizes in Cleveland Thyagraja Festival, Ohio, USA, All India Dance Festival conducted by Kalamandir College of Fine Arts – Kannur, Nrithyathi Kalakshetram – Raipur, Navya Nataka Samiti – Hyderabad, Akhil Bharatiya Sanskrutik Sangh – Pune, Natyarangam Competition and Spirit of Youth competition – Music Academy, Chennai. Students have been recipients of Dr. Padma Subramanian Endowment Award, VDS Best Dancer Award, Indian Fine Arts Best dancer, and Nalanda Nritya Nipuna award. We also have students who have completed their masters in Bharathanatyam and who are ranked as "B" grade artists by Doordarshan Kendra. Many senior students of Divyanjali have become dance teachers of leading dance institutions and have begun their own dance schools across India and at abroad – USA, UK and Singapore.
Divyanjali has conducted several workshops. Amongst them Prayathanam's Parivarthanam is a notable one where we had eminent speakers conducting workshops to our students.
Divyanjali inaugurated its own platform in the year 2017 for providing opportunities to young deserving artists to perform under the auspices Divyanjali's "Kalarpanam".
Most recently, Divyanjali has been conducting Dance festivals, Lecture demonstrations, workshops and competitions month on month under the banner "Nritya Utsav" as a mark of Silver Jubilee celebrations for the entire year between July 2019 and June 2020.